BASEM

3

NT STUDIOS,
YOUR STUDIOS
Audio visual MEDIA FOR BETTER BUSINESS
The Studios are quiet and comfortable, and are a hidden gem only
moments away from the bustle of Rundle Mall
The studios are for hire at excellent rates and are ideal for professionals, agencies, and individuals who require access to acoustically-conditioned, high-quality media production facilities.
Free Gigabit fiber, a private 2-post dressing room, lounge area, and kitchenette are a part of the hire of these inviting inner-city studios.
The studios include a fully audio-conditioned 180-degree infinity-wall Green Screen film studio.  The film studio is also set with an infinity white-cyclorama to use for head and product shots.  The studio has an array of coloured paper-roll backdrops, or bring your own!
The Audio-Pod is a comfortable and welcoming space to record your next podcast, voice-over, or audiobook.
If you are a non-video/audio specialist but wish to shoot high-quality video content or record in an audio-conditioned studio, but don't have your own equipment, expertise, or an appropriate location in which to shoot, you've come to the right place. 
Just let us know what you need and we will help you achieve your goal!
The BASEM3NT Studios evenly-lit green- and white-screen infinity cycloramas are ideal for shooting TV commercials, video clips, interviews, web promos, educational courses, and product or project pitches.
The Studios Audio-Pod offers excellent recording equipment and is situated in a comfortable acoustic conditioned 'pod' which is perfect for your next podcast series, voice-over, or audiobook. 
Bring your own equipment, or make use of our fully-equipped studios. 
Infinity green-screen full corner cyclorama – floor size 8mx4.5m
Colour roll selection:
Guru purple
Vanilla/Egg Shell
Jet Black
Thunder Grey
Arctic White
Pink-O-Grey
Copper
Dry studio hire includes cyclorama lighting (5600K daylight)
Full-day studio hire from $380+gst
SEE OUR RATES CARD BELOW FOR A COMPREHENSIVE LIST OF STUDIO RATES AND IN STUDIO EQUIPMENT HIRE
Business Promos
& Profiles
Liven up your business' online presence and connect with customers with an engaging web promo which captures the essence of your business and drives your customers to get in touch with you!
Professional profiles can improve your online profile with a concise and professional video-resume.
Feel free to call anytime, or we can schedule in a phone or video call at a time that suits you!
Whether you are promoting a project or product, developing online tooling or training, need to demonstrate your research project or want to pitch your start-up idea to investors, we can help you develop a video to deliver a strong message to the people who matter.
We work with you to create dynamic custom clips, from storyboarding, script development and shooting through to post-production and delivery.
Book in a time to visit us at the studios, and we'll show you around
Virtual Reality and Tech Development
BASEM3NT Studios capture users as they interact with your VR product, making the use of cutting-edge studio and VR technology.
We're specialists in creating HTC Vive/Unity mixed reality videos which capture users interacting "in the VR space". 
If you're developing new VR content and would like to leverage Mixed Media Virtual Reality when marketing your creations…
…let's talk
Take a look at our competitive rates
Give us a buzz!
0408 677 217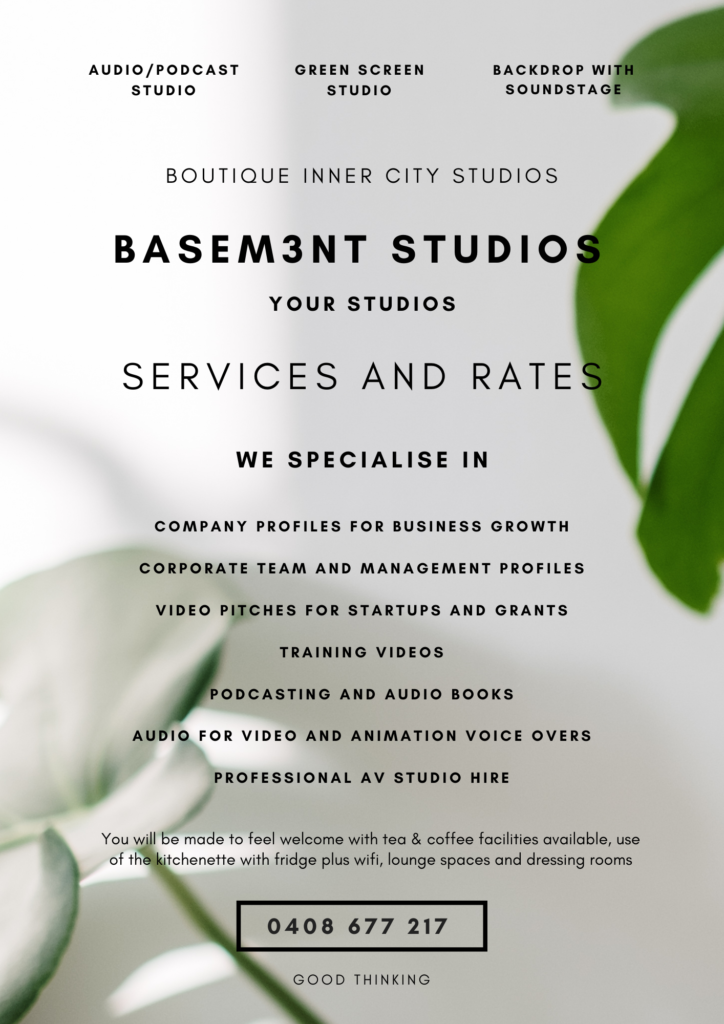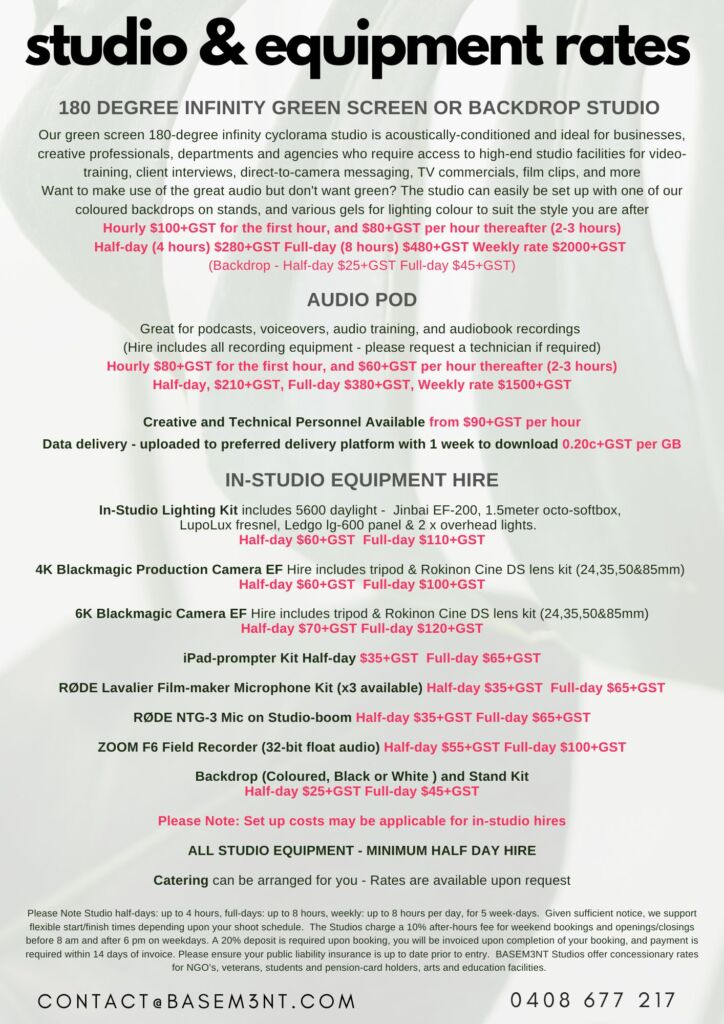 BASEM

3

NT STUDIOS, YOUR Studios
BASEM3NT Studios Produced/CO-PRODUCED
ClienT Made – Filmed at the studios
Ask us about producing your next media project
Simon Malcom
Simon Malcom Media
It was a lovely feeling, great hospitality and the sense of solitude was perfect for what I was looking for.  It was so good to find a space to shoot video that had great audio.  It's a groovy space, not just a place to work.  It really feels like an experience.  I enjoyed being there and as soon as I have another project that needs that type of space, I'll be back and I hope it's for a whole day this time 🙂  Plus, it met all the needs I had of it. Well done.
Adam Chesters
Young Australian of the year 2014
Can't even begin to describe how much my mind is blown.  Who knew we had a world-class green screen and virtual/augmented reality hub buried in the heart of the Adelaide CBD? Huge thanks to the BASEM3NT crew for the coffee & demo. Full room VR with a VIVE rig is just….I can't even…
Colette & Martin
Tungsten Green Screen Studio Amsterdam
Andrew and Corinna, co-green-screen-studio-founders, we met in Amsterdam and they were telling us with great enthusiasm about Basement, definitely the place to be for some cool-down-under-green-screen-r-experience!
Jess Schultz
The Adventure Rooms
The clips are great! We get a lot of laughs and they give people a purpose for being there. Although we haven't had direct feedback from groups as such just watching them while the video is playing you can really tell how much it helps set the scene for them and adds an extra element too!
And the staff love them too! We have all learnt all the lines from them and will act them out in the control room!!
Thanks again they are great additions to the rooms!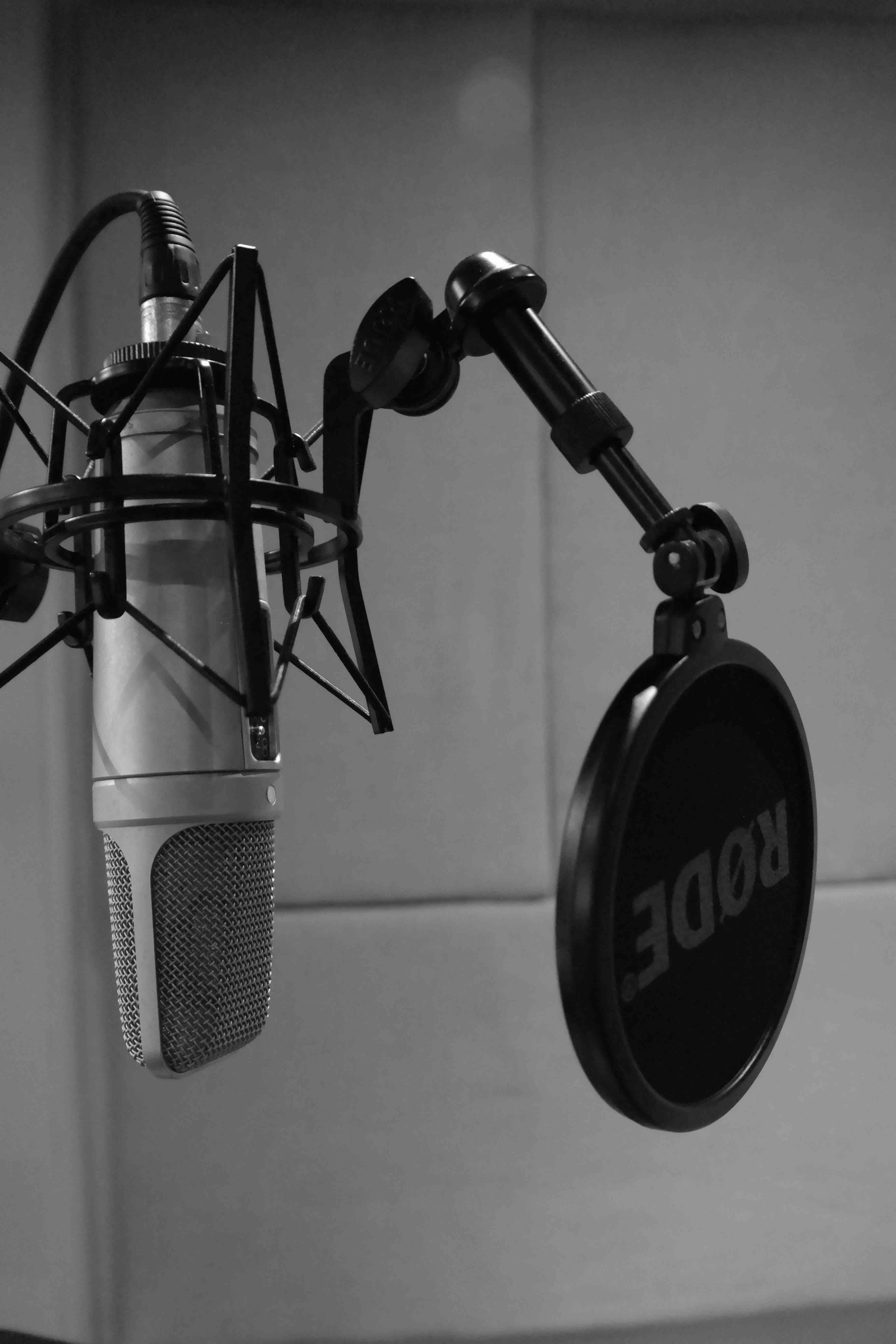 15-17 Featherstone Place, Adelaide, Australia